Well I have a little confession ........
I have kept a secret up till this point and now I can finally tell you that I have published my first book. It is about the first 40 years of my life and took me 30 years to write.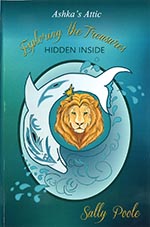 Its been daunting task to finally get it out there. The book is made up of Poetry and thoughts as well as bits of "stuff".
Writing feelings and thoughts down saw me through some less than perfect times in my life and i am hoping that those who read it will feel that they are not alone. This is the first installment of my books . I hope you like it...
Ashka's Attic is now out on Amazon. Click the link above for more info, a 12 page preview, my author interview video and links to purchase the book from Amazon.